Design your flower garden through the window. Why? Simple-your garden should look good from all angles and not just for the street view. Any garden can look good on one side but how does your garden look from a second story window? I want to enjoy my gardens from all angles, don't you?
Every spring as the flowers emerge I can really see what is coming up and decide what needs to be left alone, divided, and/or moved. I am always taking pictures of my yard too so as I look back I can see what it looks like from year to year and even month to month. I love to look out the window in the morning when the birds are singing and see what my garden looks like. Below is my backyard which I have taken 8 years to make private.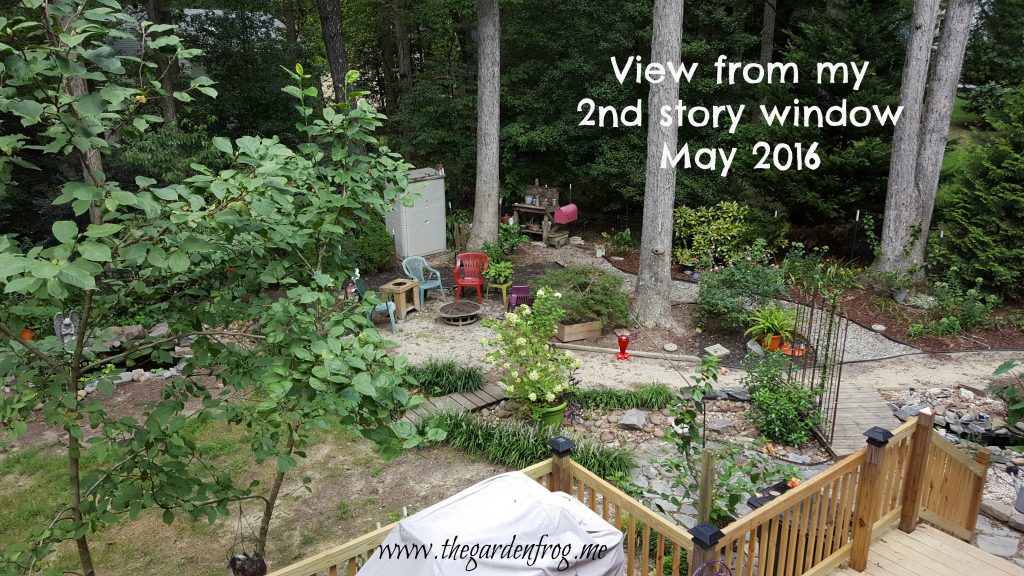 Looking from the window also lets you see if there are any holes or plants that are not filling in or even taking over the garden bed. The view from your windows should reflect the beauty that the outside world sees too. Any time of the year take a picture and when you find time to garden you can fill in the spots or divide the perennials that have crowded other plants.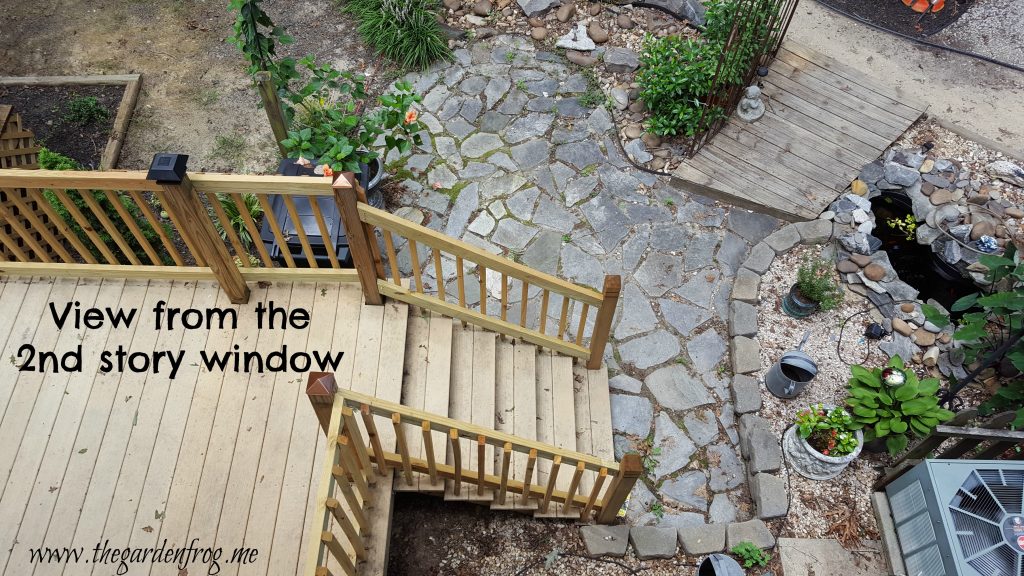 So make sure you look out the window to see what your garden looks like from the inside out. Curb appeal is importan but so is your view! My garden dramatically changed this year as I dug up most of my flowers. I am downsizing soon and I shared a bit about this on my post over at my other blog- Digging up my garden.Thanks for stopping by and if you ever have a question, feel free to contact me. 
Creating. Inspiring. Gardening without the rules!
2016-17  copyrighted material C Renee Cumberworth