Build a planter box from a dog-ear fence picket for under $5 and about an hour of your time. I love the way wood planters look in a garden, kind of Zen like, don't you think?
You may ask why I do not jump on the pallet board trend. Well, to put it bluntly, I have no interest in hunting all over for free pallets (because they are not free when you have to use the gas to drive around finding them!) Plus the idea that they could be dangerous to use just does not appeal to me. However, the 2 main reasons I do not use pallets are:
they are not easy to come by in my area
it is too much work to tear them apart (I do not like extra work)
I love using dog ear fence pickets to build my arbors, planters boxes, and birdhouses. At The Home Depot they are inexpensive and even come in 8′ lengths for bigger projects such as a cute garden shed or chicken coop! The dog-ear pickets also age to a nice brown color and look fabulous in the garden.
Another advantage to building your own planter boxes- cost- because pots can be expensive. I built a larger planter box early this spring for my beloved Japanese Maple and just last night I built this 17″ x 17″ planter box for my 8 year old hydrangea. I had dug up the hydrangea in July in preparation to sell my house and wanted to take it with me. I will be building more planter boxes this fall because I dug up my gardens to take with me to my new home (wherever that may be).
Anyhow, here is a brief description of supplies and what you need to do. To build a 17″ x17″ planter box I used:
(3) dog-ear fence pickets from The Home Depot ($1.52 regular price)

cut (8) 17″ pieces for the sides of the planter box
cut (3) 17 1/2″ pieces for the bottom
cut (4) 2″x2″x 11″ for the corners
cut (2) 2″x2″x 16 1/2″ for the bottom

(1) 2″x2″x8′ treated
1 1/4″- 1 1/2″ brass, deck, or outdoor screws

I use SPAX screws from The Home Depot because they come with a bit and you do not have to pre-drill!

Drill driver, saw, tape measure, safety glasses, and a pencil
You can build the planter boxes any size you want. For me I do not like to waste any wood, I sit down and create based on the dimensions of the pickets so I do not have to cut or rip any pickets. (example: the pickets are 5 1/2″ wide so I know the height of the planter will be 11″ inches and I know that a picket is about 71″ so I will divide in increments so there is not much waste)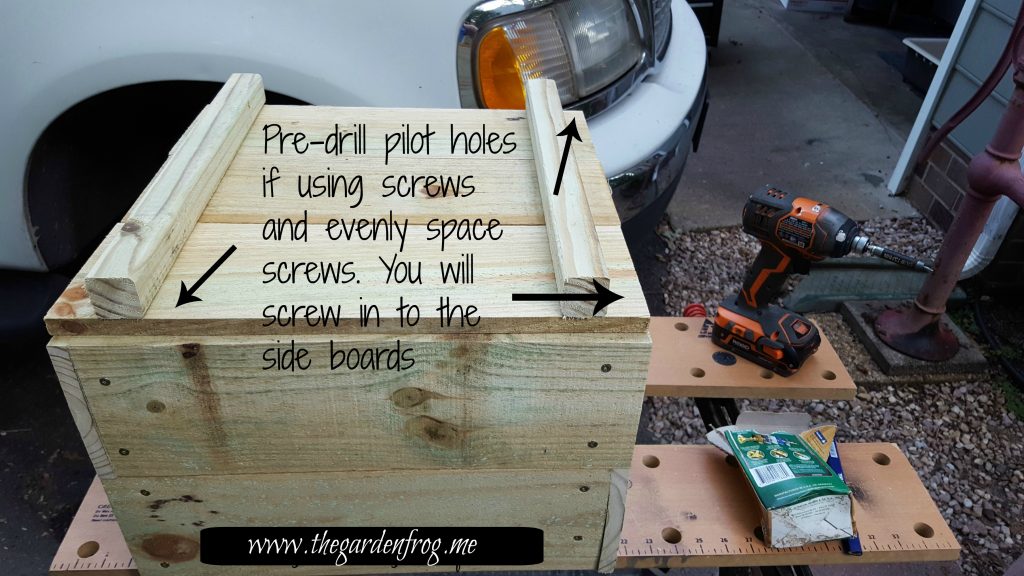 This planter box took about an hour and I started off by cutting pickets to size and making the box. Then I cut my 2″x2″ pieces for corner supports and assembled with screws (because plants and dirt can get heavy and I worry about strength). I use 2 more 2″x2″ for the bottom by screwing the 3 bottom pieces together and screwing the bottom 3 boards onto the sides of the box with the 2″x2″ on the outside bottom of the planter box for legs. (check picture if this doesn't make sense)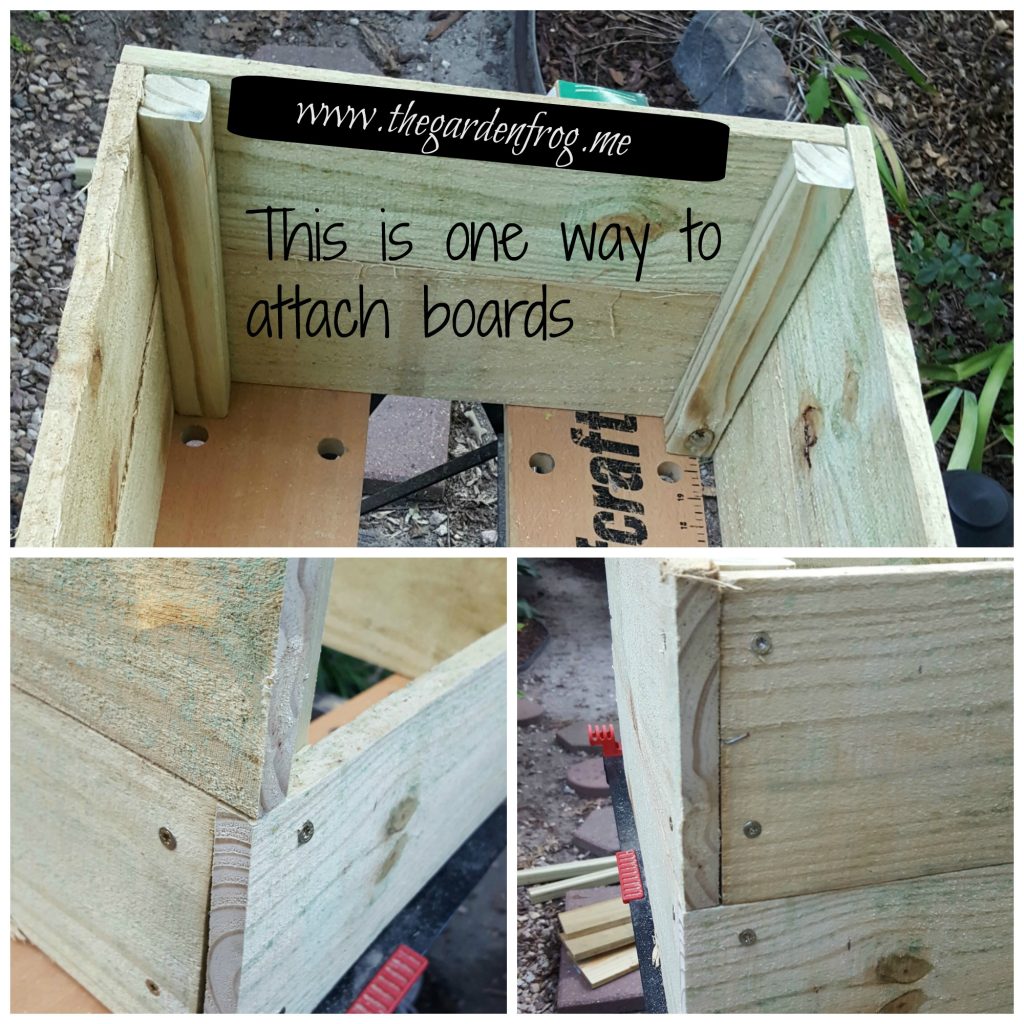 There really is no need to put drainage because these pickets shrink and there will cracks for water to drain (plus wood absorbs water too). If you do a large planter, then I advise drilling 1/2″ holes and maybe even lining with burlap or fabric to keep dirt in.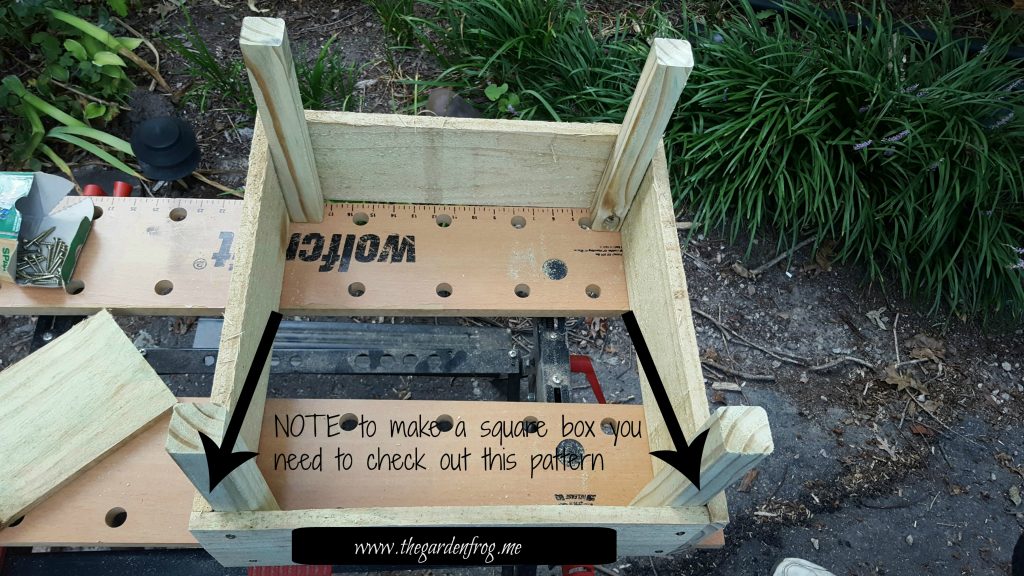 Thanks for stopping by and be sure to check out other projects I have done. If you ever have any questions, just contact me here. Happy gardening.
Creating. Inspiring. Gardening without the rules!
2016-17 C Renee Cumberworth